Products
Make our Hot Chocolate at home or give them away! They make great stocking stuffers and holiday gifts!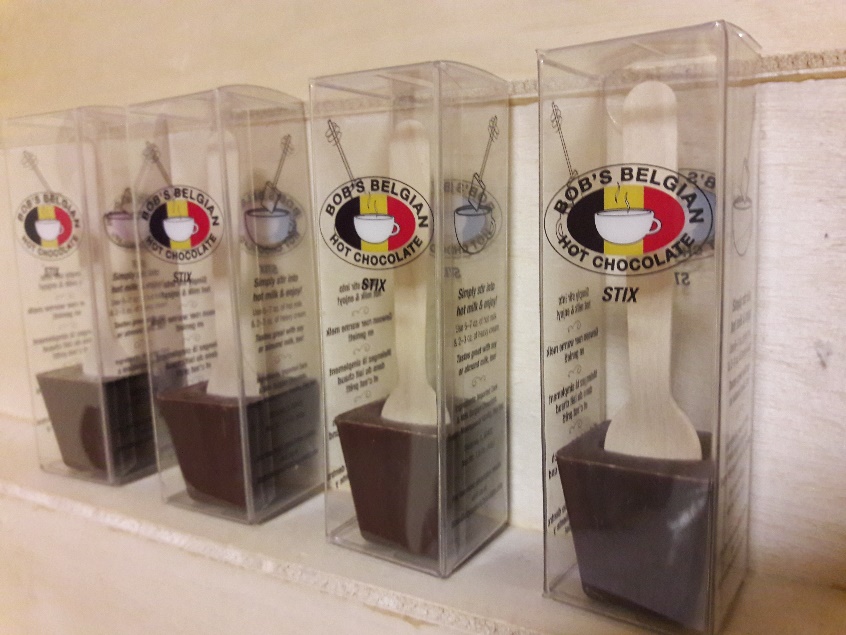 Our STIX – All of the ingredients to make our Belgian Hot Chocolate are in the cube! Simply stir into hot milk and enjoy! For the Most Awesome Tip Click Here! The instructions are on the box and in 5 languages English, Dutch, German, French, and Spanish!
One Belgian Hot Chocolate STIX makes a single generous 12-ounce serving!
2 STIX   $9
3 STIX   $13
6 STIX   $25
12 STIX  $49
You can get any number of Stix you wish.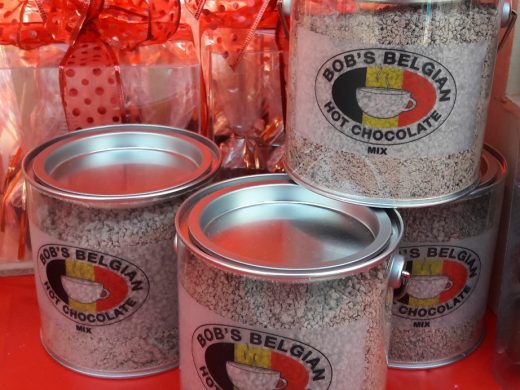 Our MIX is the best value for the Hot Chocolate connoisseur. One can will make 10 generous 12-ounce servings, or 15 – 20 regular 7 to 8-ounce servings!  With the MIX you can make smaller or larger cups of hot chocolate. You can make the hot chocolate more less chocolaty! You have complete freedom!
The MIX can be sprinkled on your favorite ice cream, cake, dessert, or anything else!
$24 per can 15oz.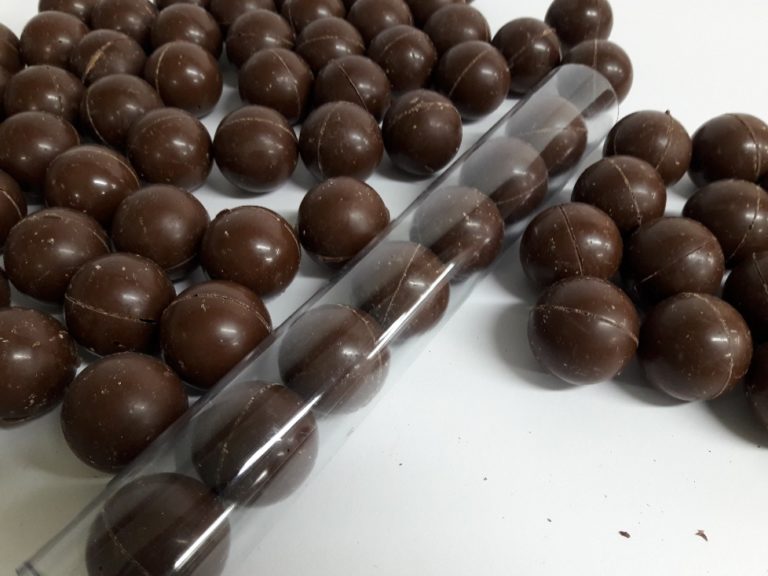 Our BALLEN is made so that the chocolate can be heated in the pan with the milk and cream to make a delicious Hot Chocolate!  (Ballen is Dutch for balls)
Sold in a tube of 7 for $21
Our STIX, MIX or BALLEN make a great Mocha!
FREE shipping on orders $55 and over!